The last 3 weeks of
Astronomy Pix of the Day
have produced a bumper crop of fascinating images. Let's start with our nearest neighbours, the planets of our own solar system. (Click the links in the descriptions to go to the original APOD pages for more details and links to other great stuff.)
Here's Saturn's rings
acting like a gigantic sundial
.
Next we have the
southern polar ice cap of Mars
as it starts to melt in the Martian spring, just like our Earth's polar caps...except this is frozen carbon dioxide instead of water. (This is now my current desktop wallpaper!)
Then we have
Messenger's first solar day
circling Mercury. While our solar day is 24 hours, Mercury's is 176
days
. (Follow the links in the article to see some other fantastic pictures coming back from
Messenger
. I'm finding them just as good as those coming from
Opportunity
on Mars.)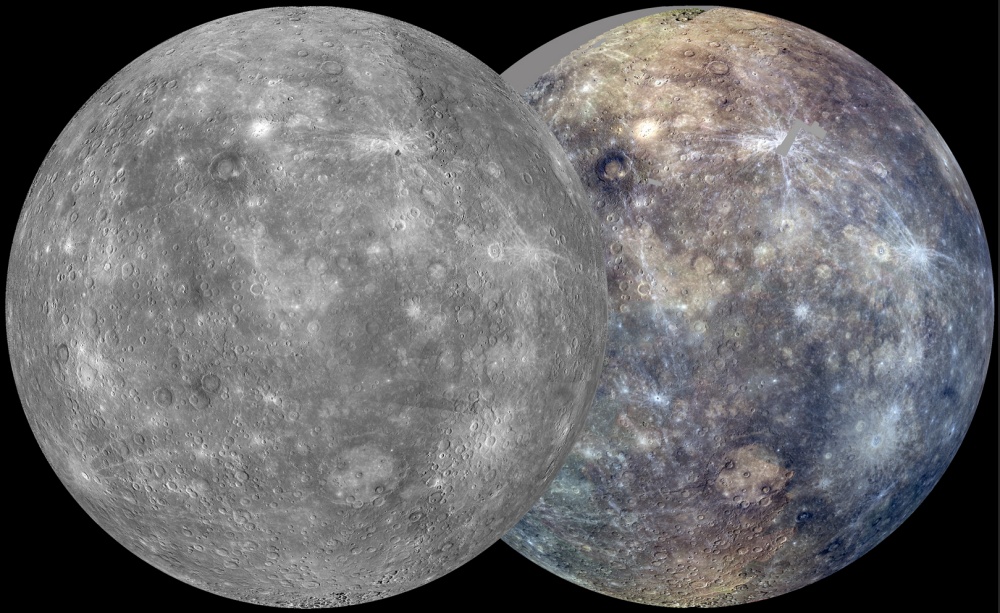 For those folks who prefer their Pretties to be a little further afield, here's NGC 7635, the
Bubble Nebula
, with some lovely false colours added.
This spiral galaxy looks peaceful and serene, except for the
blinding violence of the supernova
going off right next door.
The
Pleiades star cluster
is very pretty, and actually one of the more visible sights in the night time sky.
If you're tastes are decidedly terrestrial, maybe
this photo of the Aurora Borealis
will appeal. (This was taken relatively close to where I grew up. :)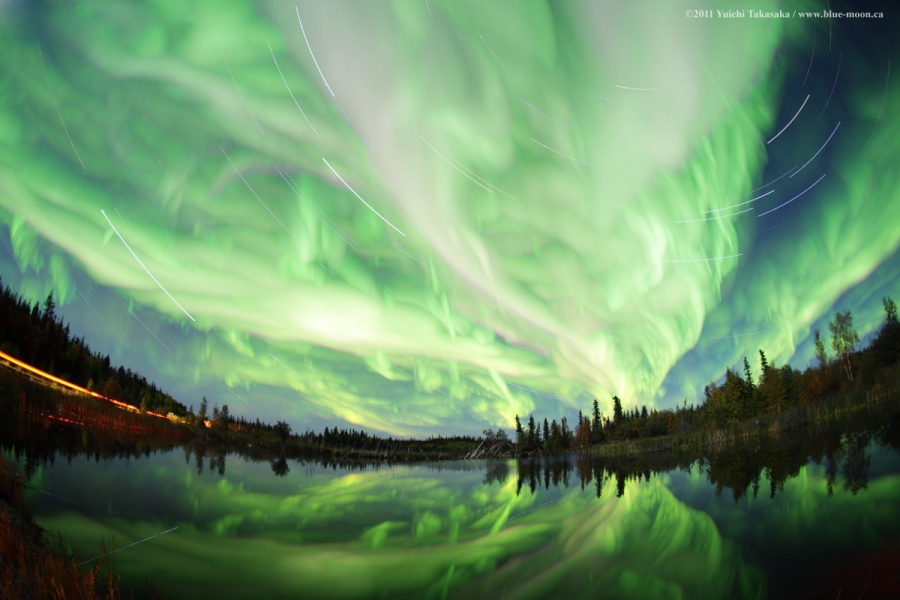 ...or maybe
this one
instead.
Lastly, ever wondered what it would be like to fly over the Earth? Thanks to the magic of the ISS and YouTube,
you can experience it for yourself
.
Phew! That was quite a journey. I think I'll stop and rest while I enjoy the sunrise
over the River Plate in Argentina
.