Since I've been doing some research on which RAM to grab for my soon-to-be Ivy Bridge system, wading through all the shit, there's some good dimms and ICs to be found.
One good series of RAM has just come out of Crucial (Micron owned remember).
Also using their own ICs
They include temp sensors too, for added curiosity satisfaction
The new 4Gb and 8Gb DIMMs come in several models:
Ballistix Sport: 1333 CL9
Ballistix Tactical: 1333 7-7-7-24, 1600 8-8-8-24, 1866 9-9-9-27
Ballistix Tactical Tracer: 1600 8-8-8-24, 1866 9-9-9-27
Ballistix Elite: 1600 8-8-8-24, 1866 9-9-9-27, 2000 9-11-9-27 1.65V
Some reaching 2000Mhz 8-8-8-24 1t Trc40 no worries.
Might as well be 2G sticks =]
I'm pretty set on an 8Gb Kit for the new build,
Ballistix Smart Tracers I think I'll go for
couple of pictures:
Ballistix Sport
Ballistix Elite
Ballistix Tactical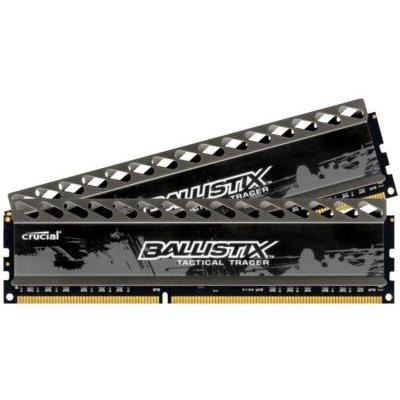 Ballistix Smart Tracer
sources:
Xtreme Systems
http://www.crucial.com/ballistix/
Edited by Morgoth, 09 March 2012 - 11:18 PM.