I've often spent a lot of time looking at smashed iPods and thinking to myself "If only I could fix them". Well the other day I got of my arse and actually looked into it and I was excited by what I found. I found that I can buy parts VERY cheap from the US and Hong Kong. This was a start but I was still unsure on how to go about actually replacing the broken bits. Then I came across
iFixit.com
. After looking through their guides I decided I would have a crack at it.
After looking around for a bit I managed to find some friends with iPods for repair. Three cracked screens and a dead battery.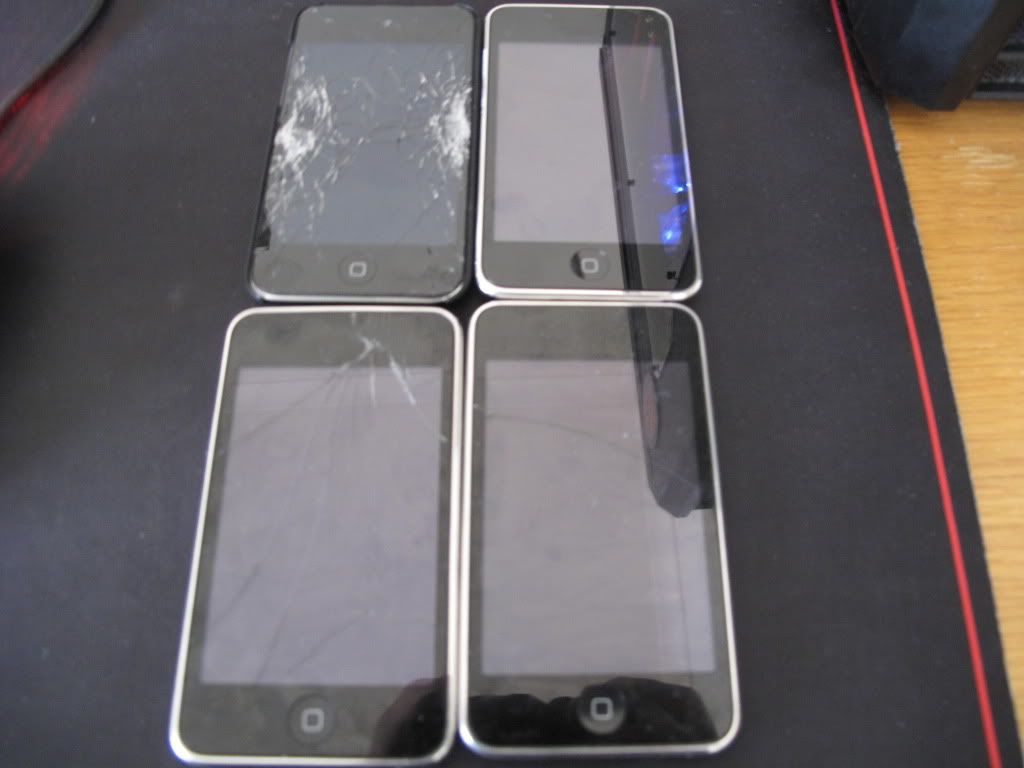 I decided to attempt the 2nd gens first because they are easier to fix than the 4th gen. Here is the before shot of the iPod before my first ever fix.
The first thing I had to do was lever off the old cracked digitizer which turned out to be very difficult (and very sharp) but I finally managed to get it off ready for the new digitizer.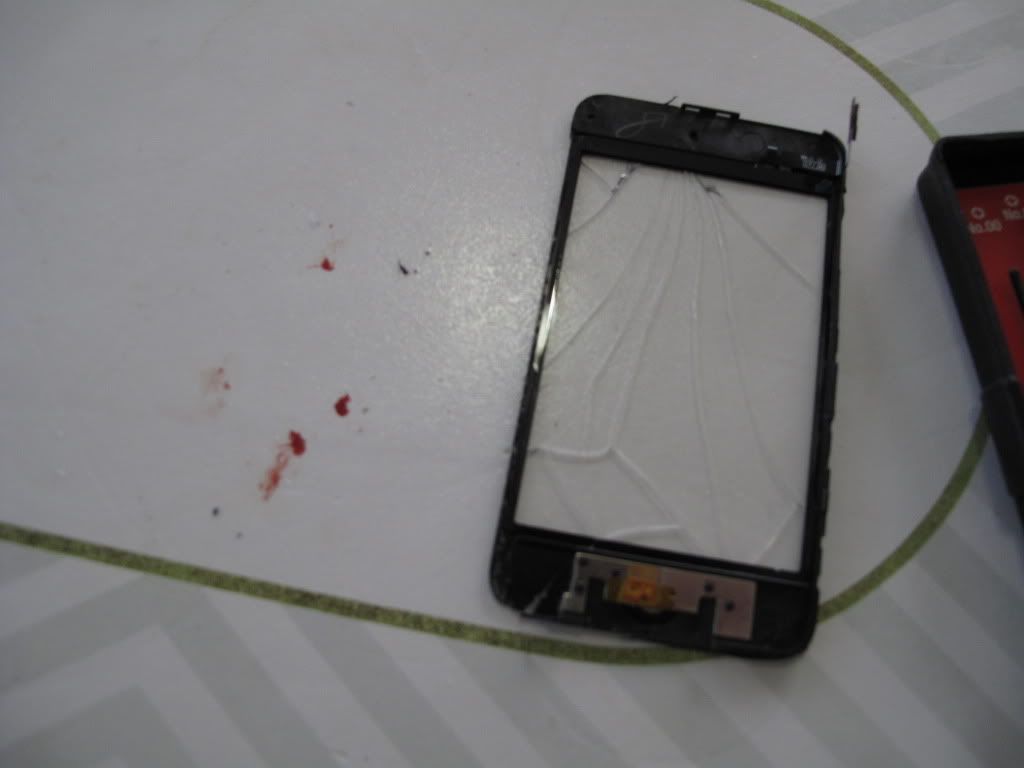 Installing the new digitizer was as easy as connecting the new connector and pushing the digitizer into place. The end result was an iPod that looked brand new.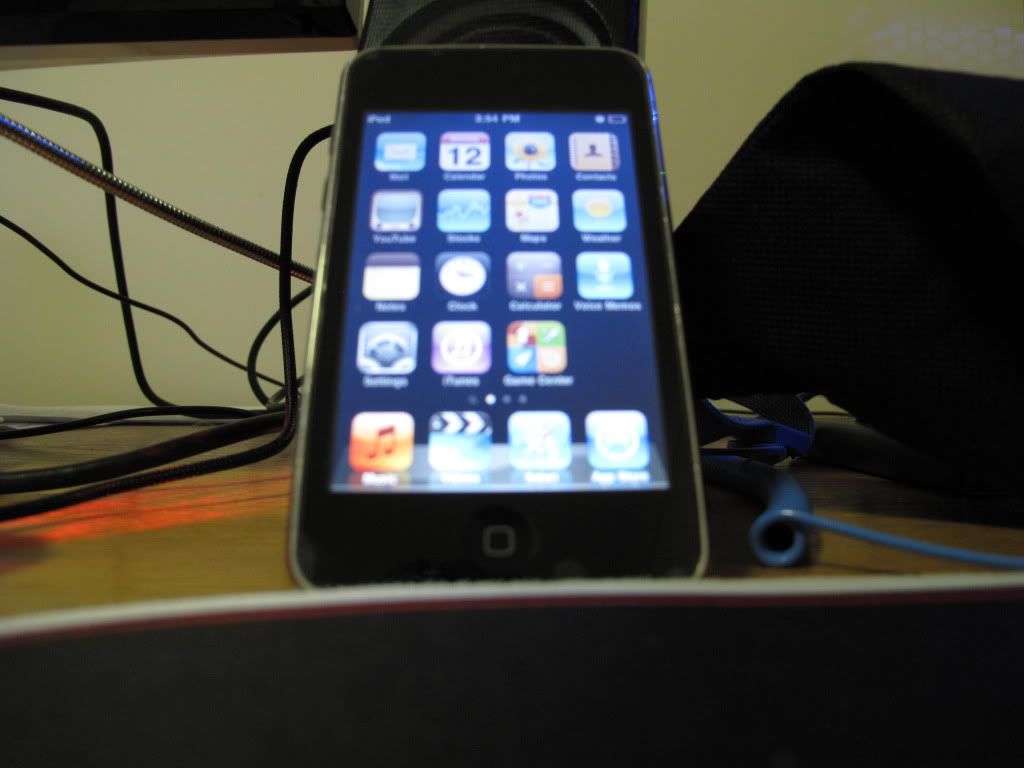 Feeling very happy with myself with fixing all the 2nd gens successfully I decided to move onto the 4th gen. This turned out to be very difficult due to the screen being so badly smashed and the metal casing being slightly warped out of shape.
The before shot of the 4th gen.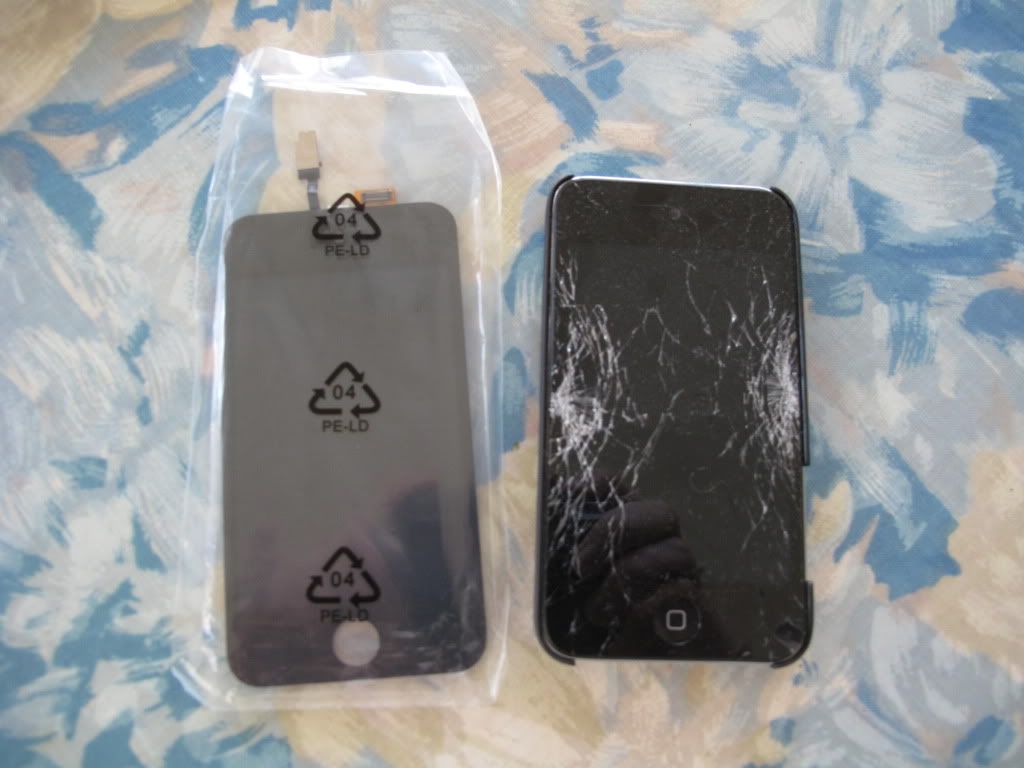 The first thing to do was lever of the old screen. The difference between 4th gens and the previous generations is that the lcd screen is attached to the digitizer meaning that the two have to be bought together. Also the 4th gens use adhesive to secure the screen assembly to the rest of the iPod. Because of how badly the screen was smashed it came off in peices.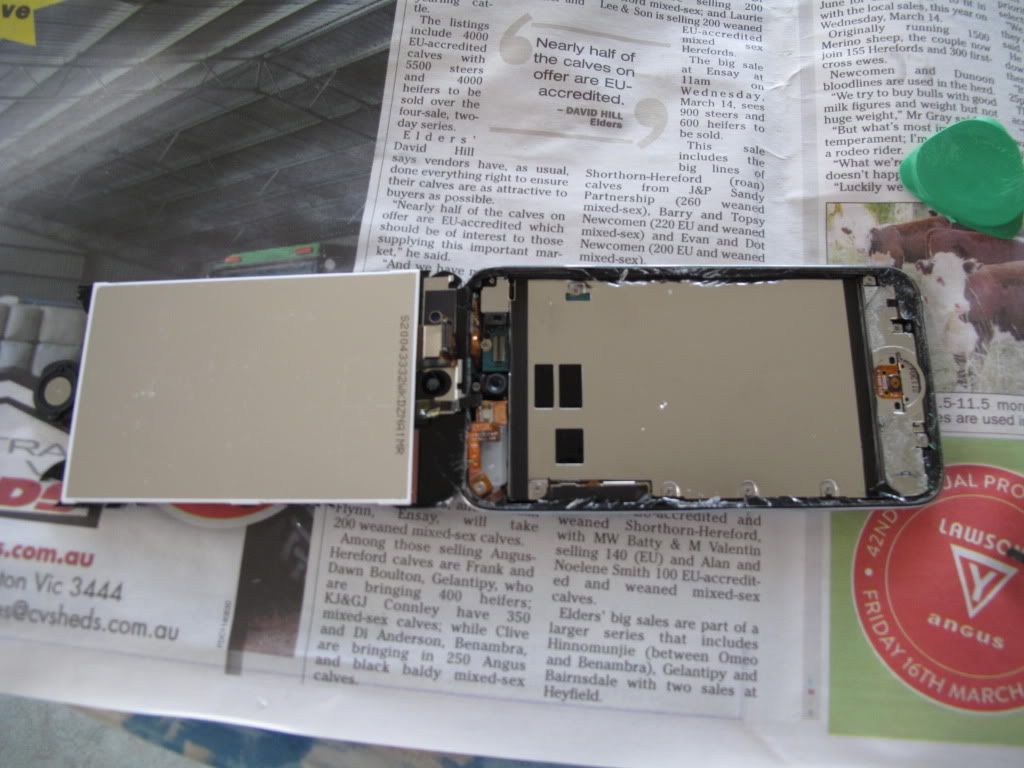 The remains of the old screen.
After the screen assembly was free of the iPod I then had to remove the mid plate. Once this was free I have access the the mainboard. One of the most difficult aspects of this fix was attaching the new digitizer cable to the underside of the mainboard. This is done my flexing the mainboard up just enough to get the connector under there.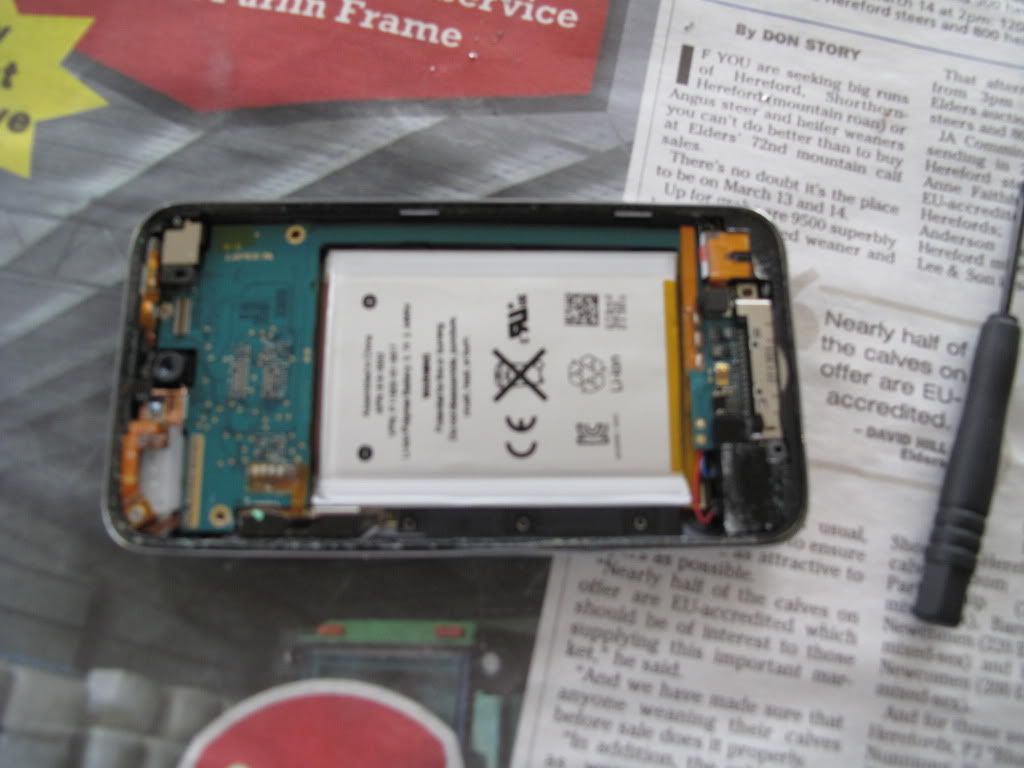 After half an hour of frustration it was finally connected. Next I had to screw the mainboard and mid plate back into place. Then came the next difficult aspect of the fix. Because the iPod had been smashed so badly it has warped the metal casing. This resulted in the screen not quite sitting flush with the case. After another half hour of frustration I managed to get the screen assembly stuck well into the case.
Apart from the screen not being quite flush it was a successful fix. Here is the end result. (Because of the photo limit I couldn't post the photo so here is the link)
http://i1140.photobu...pe/IMG_2732.jpg
For all those of you out there with broken iPods or iPhones I would encourage you to have a go at fixing them yourself. You can bring back life to your phone with very little money and you don't need to be a professional to do it!